The Author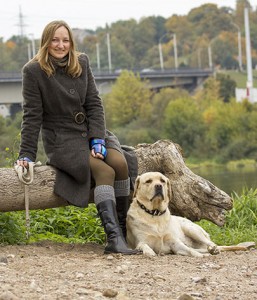 I just can't describe the wonderful feeling of creating a doll. I enjoy each step of the process. First they appear in my mind as a phrase or a feeling, and I am carrying them there for a while. I am trying to see as many details as possible – the face, the position, the colors, the fabrics of the outfit, all the accessories. When I know enough, I am starting to work. I'm making sketches and notes in purpose to put all the ideas together and I keep it as a reminder on my table during the whole doll making process.
I never stop getting surprised, when a simple peace of clay turns into a face with its own character. It takes a lot of hours until I am completely satisfied with the sculpting. I keep cutting, sanding and sculpting again until there comes a moment when I see – yes, this is it!
Sometimes I make dolls from air dry clay and sometimes – I cast them in bone china.
I love working with bone china. The material is so regal, and so difficult to work with, how ever the result makes my heart tremble each time I look at the finished doll.
Casting a doll in bone china expands the whole process into long long months ahead. The sculpted master model must be prepared for mold making, working with plaster turns my studio into a white mess. Then long days of waiting for the molds to get dry and ready for bone china to be poured in come. Casting, refining details, firing, sanding, second firing, glazing, firing, painting, and firing many times again and again after each layer of paint goes on day after day and months pass without me noticing. Painting the doll is a wonderful experience – it is like painting a three-dimensional picture. Suddenly a "blank canvas" turns into a being with it's own character and story to tell.
Then the hair and the outfit come. Did you know that the hair of a doll can be styled in absolutely any hair dress? There are just no limits for that! And it is the same with the outfit. You do not need to worry if the clothes are comfortable, if they are easy to wash or will they still fit if their owner will gain a couple of kilograms more! There are no limits for fantasy, non limits at all! I love inventing new techniques, combining uncombinable, playing with colors and textures, making beadwork and embroidery. I believe that real piece of art must have lots and lots of hand work.
Suddenly everything ends. The doll doesn't need my work anymore. It is complete and now it lives on its own. It is always a bit sad and very joyful at the same time. Sometimes I catch myself just sitting in front of them and looking at them for hours. It's like taking back the energy which I gave while creating them. That energy never finishes, it comes back like a strong float and brings the new inspiration to work and create.